Speech Plus diagnosis and treatment of communication impairments and swallowing disorders in children and adults. Speech-language pathologists, sometimes called speech therapists, assess, diagnose, treat, and help to prevent disorders related to speech, language, cognitive-communication, voice, swallowing, and fluency. The above mentioned services are available in our center, which makes us as the best speech therapy clinic in Kolkata.
We are very happy as my son improved so much. Now he speaks clearly
Improve when speaking occasional check ups & adjustment are very helpful. Really I appreciate their services
Corporate Speech Language Pathology service is really good. I am getting my confidence back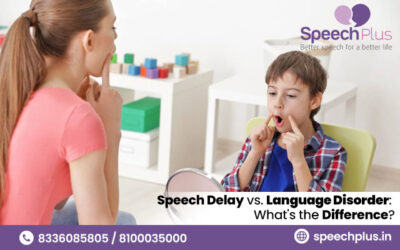 When it comes to children's language development, it's important to understand the difference between speech delay and language disorder. While both conditions can affect a child's ability to communicate effectively, they have distinct...
read more